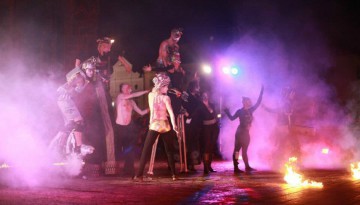 There are no hooping classes this week and next one will be on the 14th Aug Wednesday, on Kampa park. I am off to OZORA! OZORA festival is happening this week in Hungary and I am attending it with fire theatre group Amanitas. We will be hooping, juggling and doing a fire ...
read more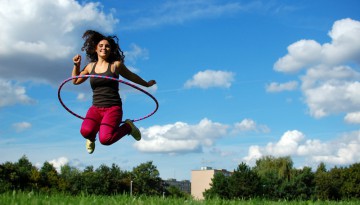 Hi hoopers! This week, from 1.7.2013 until 7.7.2013, I am on holidays out of Prague, so unfortunately, I have to cancel both hoop classes today (Monday) and Wednesday. I will let you know asap about the classes from next week. If its going to be a nice weather, I would like to ...
read more
My dear hoopers, from upcomming week, the hula hoop lesson will be held every Wednesday from 18:30 till 20:00. They will be in the same place of Jiriho z Lobkovic school, but lessons will be outside, so bring some comfy shoes with you. Looking forward to see you there! See all hooping ...
read more
On Thursday I held my first Hula Hoop class!
Kids Exhibition in Prague
At the beginning of October, I was invited to a kids toy exhibition in Prague. It was amazing, colourful and fun… :]